the completion of the processing base*
The company attaches great importance to ecological environmental protection and management, adhering to the "two mountains" concept of "clear water and green mountains are gold and silver mountains" put forward by the state, and has invested heavily in mine environmental management. The mine environmental management project has been supported by Sichuan Province special fund for environmental management and passed acceptance. The project "Nature Protection and Flood Control in the Yangtze River Basin" jointly initiated by the Ministry of Environmental Protection, the United Nations Environment Program and the Global Environment Facility has been identified as an "ecological industry Demonstration base". The company is intensifying its efforts to carry out land reclamation and environmental restoration and management, and intends to apply for the national green mine.
The company always adheres to the pursuit and practice of scientific and technological innovation. In 2002, the company introduced the Italian stone Research Institute to hold the training class of stone rope saw mining technology in Baoxing, which was the first private enterprise in stone industry to introduce foreign advanced technology. In 2017, the company raised more than 10 million yuan of self-funding to introduce the world's most advanced Italian marble caving equipment and technology, and jointly with relevant national authorities to participate in the development of underground mining industry standards. Now the basic data of the standard is in the process of further demonstration and test.
In the future development of the company will always uphold the principle is: do a good enterprise, live a piece of economy, get rich party people. The company adheres to the business philosophy of "creating value for customers, creating future for employees, and creating harmony for society", and makes a contribution to the heart and strength of China's private enterprises in the grand cause of the rejuvenation of the Chinese nation.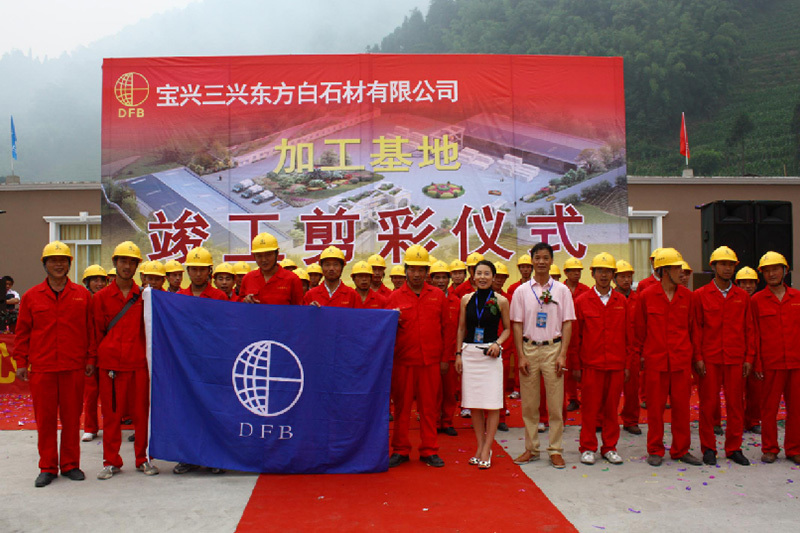 keyword: the completion of the processing base*